Ocean Friendly Visitors Program
Welcome to Surfrider Kauaʻi Ocean Friendly Visitors Program
One silver lining of the pandemic shutdowns on Kauaʻi is that our beaches, ocean and reefs have had time to recover from the 2018 floods, Hurricane Lane and over-tourism.
Now, we're welcoming visitors back to enjoy our beautiful island, and we invite you to join us in adopting these "best behaviors" to be an Ocean Friendly Visitor (OFV)!
How to Be an Ocean Friendly Visitor on Kauaʻi
Help Keep Our Beaches Clean & Beautiful:
Spending the day at the beach? Please bring everything you brought in, back out. If public trash bins are full, please dispose of your trash back at your lodging.
Do a solo beach cleanup with your family! If your hotel isn't giving out cleanup kits as an Ocean Friendly Hotel member, just bring an old cloth grocery bag and some old gloves from home! Send us pictures at campaigns@kauai.surfrider.org and we'll feature them on our social media. Post on your own social media too with hashtag #OceanFriendlyVisitor and tag Surfrider Kauai.
Want to join a scheduled cleanup? Surfrider Kauai does a Net Patrol cleanup every Wednesday at 3:30pm HST, and is often co-sponsoring other weekly cleanups. Call or text Barbara W. at 808-635-2593 to ask about joining a scheduled cleanup during your Kauai vacation!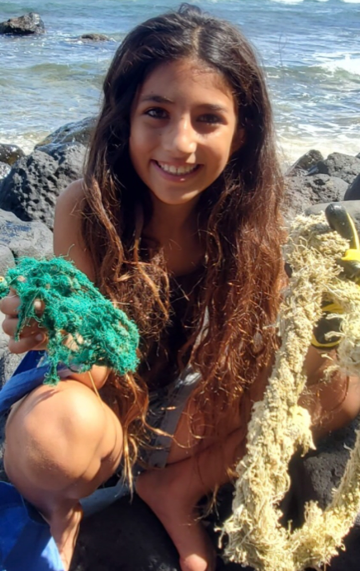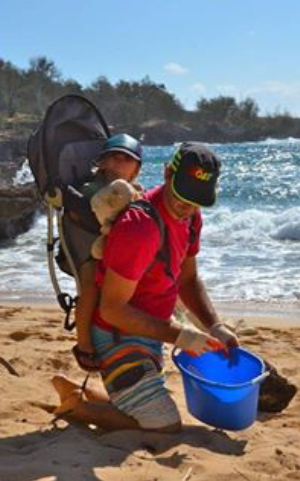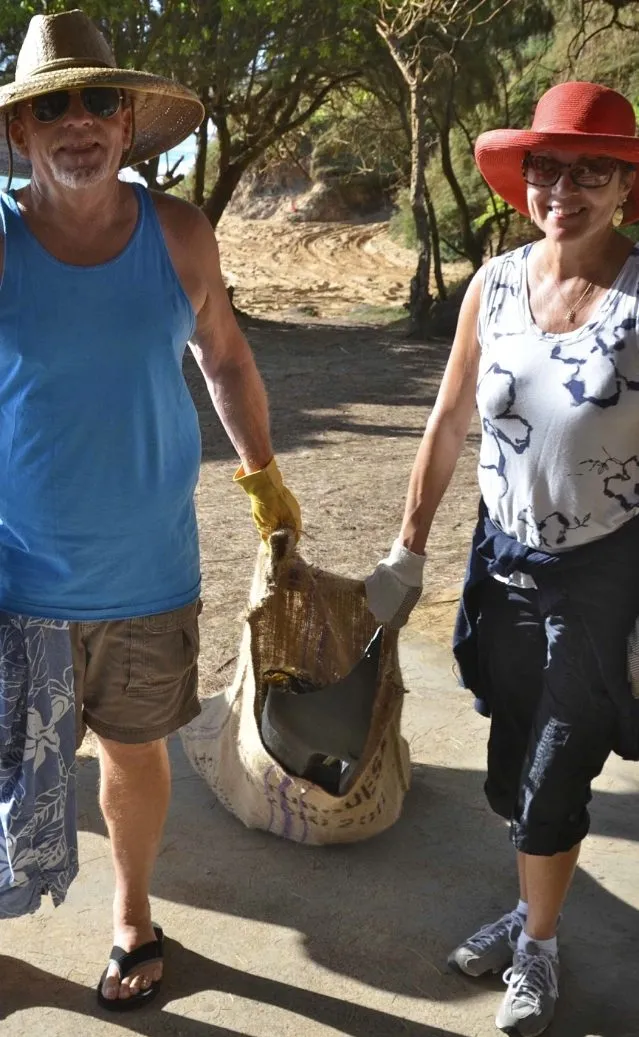 Minimize Plastics:
Be sure to pack reusable water bottles and bags to minimize the use of plastics that litter our beaches, harm marine life and poison our oceans.
Refuse single-use plastics when doing takeout — please bring your own reusable utensils or use items from your room or condo
Protect Our Reefs:
Use only reef friendly sunscreen (widely available island-wide) – or try skipping the sunscreen and wear a rash guard instead!
Please enjoy the beauty of our reefs by looking but not touching. Reefs are alive and critical to maintaining the ocean life that surrounds them. You can help to protect them by not stepping on or touching them.
Protect Marine Life:
Please admire Hawaiian seals and turtles from afar.
Please don't remove or step on coral.
Practice COVID-19 Etiquette:
Please use and properly dispose of Personal Protective Equipment (PPE) – including masks, gloves and wipes. And of course use reusable PPE whenever possible!
Dine Responsibly:
Please choose Ocean Friendly Restaurants for some of your island dining experiences. Also look for the more than 150 food establishments that display Surfrider's "Upon Request Only" signs – designed to minimize single-use plastics.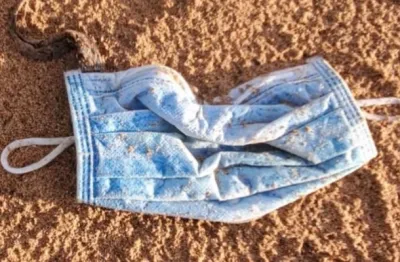 MAHALO FOR BEING AN OCEAN FRIENDLY VISITOR!
TOGETHER, WE CAN PROTECT WHAT WE LOVE.
Hotel/Resort interested in joining OFV?